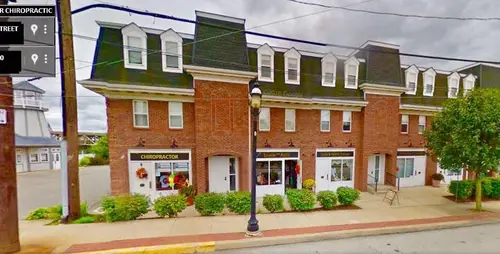 Welcome to Bridgewater Chiropractic!
New Patient Center

Your First Visit
Meet Dr. Rolando Bello
New Patient Forms
Office Photos
Services & Conditions

Mixed Chiropractic utilizes a number of treatments, physical therapies, massage therapies, AND most importantly does not limit adjustments to the neck and/or spine. The results of mixed chiropractic; fatigue, headaches, fibromyalgia, plantar fasciitis, frozen shoulder and much more can all be lessened through "location-specific" adjustments in addition to the more well-known chiropractic adjustments to the neck and/or lower back.

P

hase 1: Relief Care
If you are in pain when you come into our office, our first objective is to help you reduce pain and start feeling better as soon as possible. Depending on the severity of the underlying condition which is causing your pain, it is typical for a patient to need chiropractic care or adjustments once a week for 4-8 weeks. You will not be expected to set up a "treatment plan" in advance / be required to have an unrealistic number of appointments per week


Phase 2: Corrective/Restorative Care
During the corrective phase of chiropractic care, muscles and other tissues are allowed to heal more completely, which helps prevent further injury or pain. The goal of corrective or restorative chiropractic care is to help bring your body back to 100% functioning. It is typical to need chiropractic care or adjustments about 2 times per month, depending on your overall health and the severity of your problem.


Once your body has healed, it is important to come in for periodic chiropractic adjustments to avoid further problems in the future. It is EASIER to maintain health than to start back at square one under relief care! Usually, this phase of chiropractic care only requires a quick visit to the chiropractor once per month, based on your lifestyle and goals.